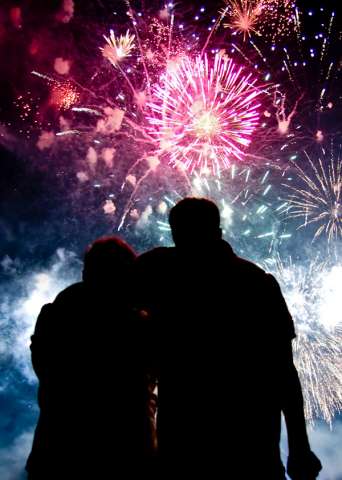 Independence Day, the Fourth of July, July 4th, the Fourth — no matter what you call the holiday, it's the celebration of America's founders declaring independence from Britain back in 1776. Join this year's festivities with these free, family-friendly events in Tallahassee or your very own backyard.
Celebrate America at Tom Brown Park a tradition since 1985, the Tom Brown Park's 'Celebrate America event is a classic way to observe the holiday in town. Visit the park from 5:30-11 p.m. for a celebration complete with local food vendors, patriotic arts/crafts/exhibitors and a fantastic kid's activity area. Local musical acts including Swinging Harpoon Blues Band, the Tobacco Road Band and Eric Durrance will be performing followed by a dazzling fireworks display at 9 p.m.
Host a Backyard BBQ: Commemorating America's independence doesn't require anything extravagant. Just fire up the grill and stock up on sparklers to host your own backyard get together. Spending the day with family, friends and neighbors is a great way to celebrate the holiday. Just be to go grocery shopping early - many stores are closed on July 4th.Don't forget the hamburgers, hot dogs, ice cream, firecracker popsicles and other summery treats!
Don Your Most Patriotic Red, White and Blue: Wherever and however you're planning to celebrate, be sure to pay homage to Old Glory with your outfit. From American flag bandanas to any arrangement of red, white and blue clothing, there's no better day than the Fourth to flaunt some patriotism. And because blue jeans are an American classic, denim is also a holiday favorite!
Fireworks: For many, the Fourth wouldn't be complete without some at-home fireworks. Remember, you should only buy fireworks from reputable stores, and a responsible adult should be in charge. Children can participate with sparklers and group poppers. Fireworks can get out of hand quickly, so be sure to follow standard safety practices. The National Council on Fireworks Safety provides some great tips for making sure your Fourth of July goes off without a hitch.