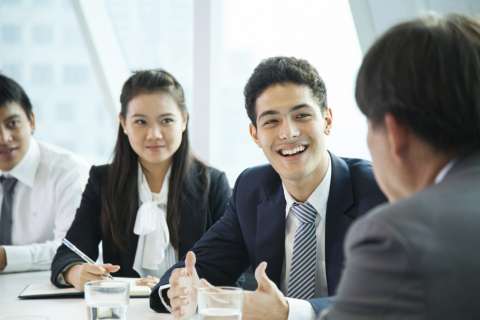 Today's technology makes communication faster and easier than ever before.
— Via Skype and Google Hangouts, we can now talk in real-time with someone in a different country, eliminating the need for travel and snail mail.
— We can participate in international events a world away with image/video sharing apps like Instagram, Snapchat and Periscope.
— We can even pay for goods and services by swiping our credit cards on our cell phones.
And while these enhancements have opened new doors when it comes to efficiency, it is important that we don't lose sight of good old fashioned communication skills, such as looking someone in the eye, shaking their hand and communicating face-to-face.
One misread email can be detrimental to a relationship, even when we had the best intentions. Meeting face-to-face with employees, customers and business partners is the most effective way to establish the kind of relationships that makes someone want to continue to do business with you.
And of course, technology can always be used to enhance real-life communication, whether you're using the classic PowerPoint presentation, or an iPad tablet to illustrate business strategy on the go.
Even as technology continues to become more exciting and progressive, we all know that nothing can replace talking to your family around the dinner table. Remembering this when it comes to your business relationships is the best way to set yourself apart and show people that you care about them on a personal level.
For all our innovation, nothing can quite replace the impact of in-person communication.