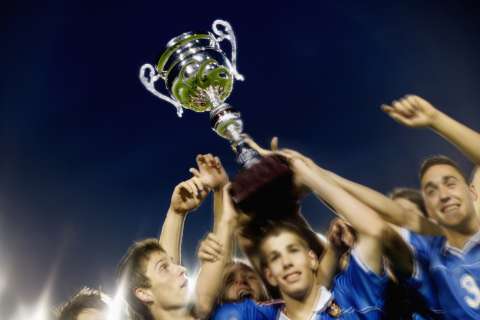 Hard-earned trophies can make wonderful keepsakes. Meanwhile, those blue "participation" ribbons doled out to every kid at field day are a little easier to part with. Why? Recognizing specific instances of merit can make an achievement more valuable.
We think trophies, especially for young people, should be viewed as cherished mementos that bring back memories for a lifetime. But we also believe they should be meaningful and should be given for the right reason.
Conventional wisdom asserts that today's parents demand their children get recognized just for showing up and playing on a team. Critics claim giving trophies to everyone diminishes the "winners" or "leaders" on a team.
A kid who showed up at every practice and every game — yes, they should be recognized because that means the whole family was committed and so were they! The most improved player — most dedicated team cheerleader—these are valuable contributors to any team.
Whether you're a team sponsor or an employer, don't just give something to everyone — make sure your team recognition program has a reason for each award, and you will create cherished mementos that last a lifetime.