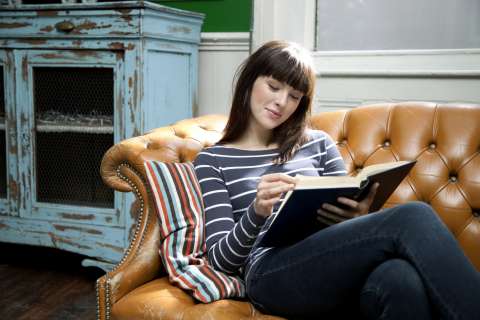 Has the hectic holiday season got you wrapped up in worrying instead of wrapping presents? Or are you just having those weeks when you really notice that staring at the clock doesn't make time move any faster? Either way, maybe you need a healthy dose of Me Time.
In the midst of the holidays or when everyone needs something from you, it can be easy to forget about the importance of "Me Time." Going to a movie by yourself or pampering yourself with a fun gift (fuzzy house slippers, anyone?) can be just what you need to stay refreshed, relieve stress and prevent burnout.
This week, take some time to recognize yourself and give yourself a break. Here are our 4 reasons why you need some Me Time:
It Can Lessen Stress: Designating worry-free, obligation-free time every now and again can take your mind off those nagging stressors, whatever those may be, that keep you from enjoying your day. Treat yourself to watching a show on Netflix — just be careful not to turn it into a Netflix binge!

It Can Help You Stay Fresh: Constantly working can sometimes negatively affect your performance and productivity. Even if it's just a 15-minute coffee break, stepping away from your desk can help you recharge.

It Empowers You to Hang Out with Yourself: Going out to the movies or restaurant alone may seem daunting — at first. Doing things alone can be fun and sometimes, it can be even better than hanging out with other people. Go out there and enjoy your own company!

It Can Make You Better Company: If going out alone isn't your cup of tea, know that Taking time for yourself not only benefits you — it can also benefit those around you. By relieving pent up stress, chances are, you'll have less to complain about, so you can focus on the positives when you're with friends and family.
So go ahead — take some Me Time to recognize yourself. After all, we aren't called Awards4U for nothing!