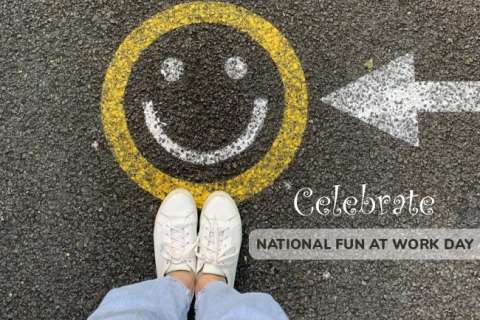 Did you know that the last Friday in January is National Fun at Work Day? As an unofficial holiday, it was created to remind organizations and employees alike that it's okay to have fun while working. This fun national day may be more important now than ever before, given the current employment climate in the country. Savvy organizations know that keeping morale up, the company culture fun, and having over all high employee satisfaction is a vital piece to having a successful and thriving workplace.
Here are ideas to help celebrate National Fun at Work Day:
Toss Out the Dress Code
Allowing your staff to dress up in their favorite sports team's apparel can be fun. January is right in the middle of both basketball and hockey season, and the pro football season just ended, with the playoffs about to start. If your employees are sports fans, they would probably love to show their team spirit by wearing a jersey or team shirt to work instead of the regular dress code.
Host a Chili Cook Off
Everyone loves food! Organize a chili cook off or potluck for your staff to show off their skills in the kitchen. It's usually best to get a feel for how many people will want to participate prior to confirming the meal. Step up the competition level by offering a prize, or better yet, present a Chili Cook Off Trophy to the winner after everyone has voted.


Set Up a Game Station
Ring toss, Corn Hole, or any other game that brings people together can be a great way to build a stronger team while having fun. Try picking the teams randomly so staff from different departments can get to know each other better. Encourage everyone to be competitive by offering a reward for the winners. One unique idea for a reward would be a paid day off. Just imagine the level of competitiveness for a prize like that!
Plan a Scavenger Hunt
If you have the available space and your schedule can accommodate it, a scavenger hunt can be a really fun way to engage your staff and give them a break from the day-to-day workload. Someone will need to oversee selecting items to hide and creating clues for each item. After everything has been hidden, provide each employee with a "clues list" and let the fun begin!
Having fun at work can be easy. It's nice to incorporate elements of fun in to everyday by creating a fun committee and selecting little things to do each week that you know the staff enjoy. Your employees will thank you for making their work environment more enjoyable and reward you by performing their best because they enjoy where they work.