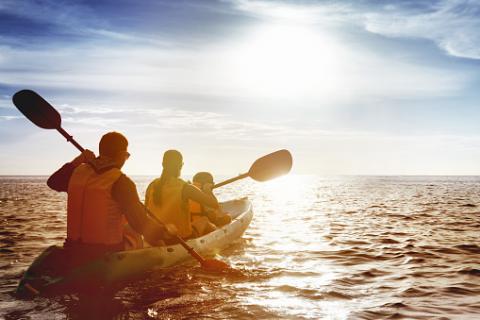 Sometimes it feels like you have to travel all over the state to find Florida's best attractions. Trips like that can be expensive and hard to plan for families. We are lucky to live in North Florida, where a lot of great outdoor adventure is waiting for us to explore! Here are a few of our favorite spots that are in the local area.

1. If you're a beach lover… consider visiting St. George Island. A popular vacation spot for much of North Florida and South Georgia, SGI is consistently ranked among the nations top beaches. The serenity of the Gulf of Mexico combined with the "Old Florida" vibe it's easy to see why this beautiful island on the Forgotten Coast is such a great destination. If you go, make sure to check out the state park on the east end of the island for a fantastic family atmosphere with activities including fishing, bike riding and bird watching.
2. If you're a music lover… did you know that Ray Charles grew up just an hour outside of Tallahassee? Greenville hosts the childhood home of Ray Charles.Visitors can tour the outside at any time, but if you want an inside tour of the home, call up City Hall and the mayor himself will give you a personalized tour!
3. If you're a foodie… visit any one of the great seafood restaurants that North Florida has to offer. Restaurants stretching from Cedar Key to Apalachicola offer great oysters and other gulf seafood. Taking the family to explore the food that our state is known for is a tasty and fun learning experience!
4. If you're an outdoor adventurer… try the Wacissa River. If you've grown up in North Florida, chances are you know of the Wacissa. Canoe and kayak rentals are available, making it an outdoor adventure that everyone in the family would love!

What North Florida adventures do you love? Share with us on Facebook and Twitter.