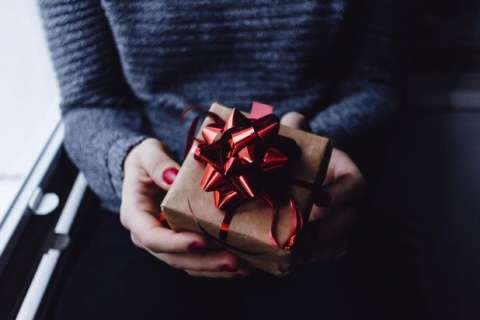 Gift giving can be tricky, especially when the person is hard to shop for. One advantage of personalized gifts is that you can just about guarantee they don't already have something similar and it also provides you with a blank slate to customize your own message to them. When selecting a gift, remember to think practical. Most people love an item that they can use on a regular basis or display in their home or office. Our favorites are stainless steel cups, cutting boards, baking pans, and slate signs.

Check out our top picks for personalized gifts in 2021: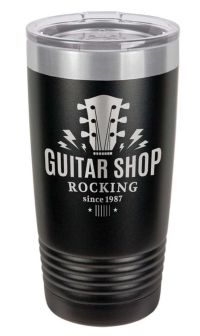 Stainless Steel Tumblers
Gaining popularity almost 10 years ago, stainless steel tumblers have proven to stand the test of time. The style choices and engraving possibilities are endless and the practicality speaks for itself. Every year there are more options for colors, shapes, and sizes; couple that with rugged durability and it's easy to see why these cups have remained popular.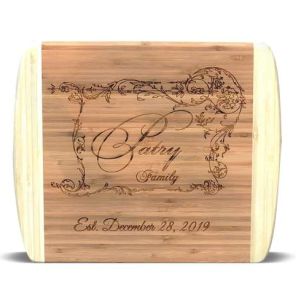 Personalized Cutting Boards
One thing people of all ages have embraced over the last couple of years is cooking at home. The kitchen is a place where the family can come together and spend time preparing a meal. A staple item in the kitchen is a wood cutting board. These personalized cutting boards are a blank canvas for customizing and the engraving choices are only limited to your imagination. Some people like to use monograms and family names, while others prefer to personalize their message with meaningful or funny quotes. The possibilities are endless, and the personal touch of these classic kitchen staples makes them a go-to gift idea.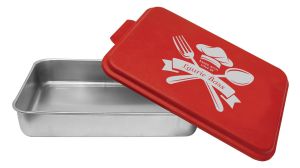 Engraved Baking Pans
Looking for a unique and practical gift for someone who loves to bake? A customized baking pan may be just what you need. These pans come with a powder coated lid that engraves a bright silver color with excellent contrast. The engraving area is large enough to include any wording or design that you can think of. One creative idea we've seen is engraving the recipe for the food that's in the pan. Others have used family names, monograms and fun designs inspired by the recipient's personality and individual taste.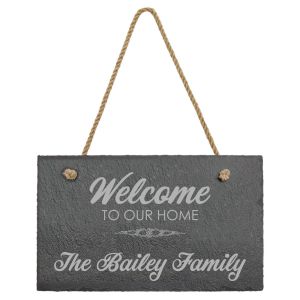 Customized Slate Sign 
A popular and trendy material, slate is commonly used to create a shabby chic, farmhouse style. This look has been made popular in part by Joanna Gaines who's hosted multiple TV shows that inspire the style and also feature her own brand, Magnolia. One way to add that personal touch is by customizing your sign to feature your family name or any other personal sentiment to make it feel like home. These personalized slates signs are great for displaying indoors or outside. The high contrast engraving will never fade or discolor.
 
It's fun to make gift giving personal and surprise that special someone with a present that's made just for them. At Awards4U we specialize in everything personalized, from awards and trophies to gifts and name tags. We want to make the process easy and enjoyable for our customers. Give us a call 850-878-7187, check out our gift section or stop by our showroom in Tallahassee to find that perfect item.