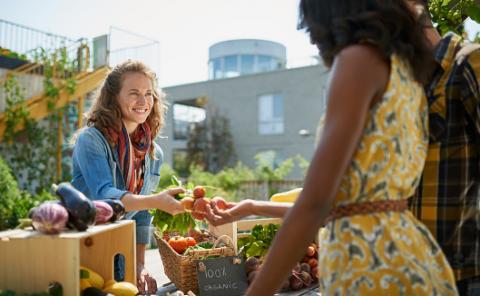 As local business owners, we understand the importance of connecting with our customers in order to maintain a healthy business. Every customer interaction provides valuable feedback on how you can grow your business, recognize improvements that need to be made, or find out what people love about your products or services. Here are four tips to help improve your customer service and relationships.
Connect on social media. A fun way that businesses can grow in their relationships with their customers is by posting on a regular basis to their social media sites. One helpful tip is to not go overboard with the amount of social media platforms you decide to use. Stick to a few and update them frequently. Having a quick response rate is crucial to customer satisfaction, and shows that you put effort into meeting the needs of your customers.
Community involvement. Participating as a vendor or sponsor at local events can help increase brand awareness and allow you to show support for causes that matter to you and your team. It's also a great opportunity for potential customers to meet the team behind the brand, which makes for more personal, better relationships.
Customer appreciation events. Showing your customers that you care can be as simple as hosting customer appreciation events throughout the year. These events can range from annual sale days or extended hours to open houses with drinks and snacks.
Genuine interpersonal relationship building. There's nothing like walking into a store or talking to a real, live customer service representative on the phone who shows genuine interest in you and your satisfaction. The simple act of striking up a conversation with customers can have a lasting impact on the future of their business with you.