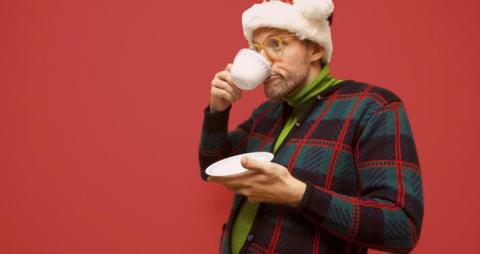 No matter what you're celebrating, this is the time of year to enjoy family, friends and festivity. Here are 4 of our favorite ways to celebrate the holidays:
1. Drink in the Holidays with Your Favorite Seasonal Beverages. Eggnog enthusiasts, rejoice! It's your time to shine. Holiday eats often get the spotlight (think HoneyBaked Hams at Christmas dinner), but you can also drink in the holiday spirit with a cup of hot cocoa! So indulge a little, and take a sip of one of our favorite seasonal drinks:
— Eggnog (of course!)
— Hot Apple Cider
— Hot Cocoa (Mini marshmallows or homemade whipped cream? Both are winners in our book.)
— Chai Tea
— Peppermint Tea
— Gingerbread Lattes
— Peppermint Mochas
2. Throw (Or Attend) an Ugly Sweater Party. Sometimes being festive also means being (playfully) tacky. Take this time of year to throw fashion rules to the wind, and don that ugly sweater in your closet you've been saving for just the right occasion.
3. Go Ice Skating at the Tallahassee Mall. Who needs snow when you can still ice skate without it? The newly renovated mall will host an ice skating rink on select dates from now until Feb. 14. Bundle up, grab some friends and prepare to practice those figure eights!
4. Drive Around Your Neighborhood to Look at Holiday Lights. Often it's the simpler holiday traditions that are the most memorable. Share your time with friends and family Maybe you'll even get some inspiration for your holiday displays! If you'd rather walk around and look at lights, Dorothy B. Oven Park's got over 250,000 lights on display during it's annual holiday lights showcase now until Jan.1!