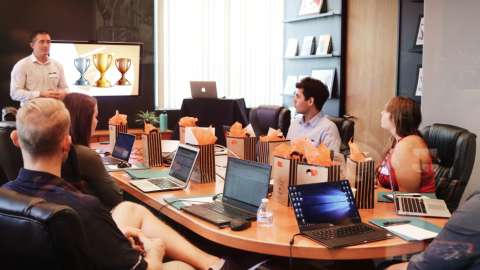 With the new and unique challenges facing the world today, employee recognition is more important than ever. If you want to attract and retain great employees, you need to understand the importance of recognizing your team members and how you can do it in a memorable way that produces a lasting impression. It's vital that you let your employees know you appreciate the hard work they put in and that you care about their achievements.
Why a company culture of recognition matters
A great employee is ambitious and knows their worth. They know that the work they put in is valuable, and when their company doesn't recognize their efforts, there are plenty of other companies willing to take them in and provide the recognition they deserve. According to Victor Lipman on Forbes.com 66% of employees would consider quitting if they felt underappreciated.
Employees who have a lot to offer have options, which means you have to compete with other companies to become their best choice of employment. Not doing so can result in a high level of employee turnover, causing you to lose your investment in time, money, and the effort you put into the hiring process. Establishing a company culture of recognition is a great way to improve employee retention and attract the best talent to elevate your company's standard of work.
Make your award personal
Personalizing your award is a must for recognition. You can't just use a generic tag like "World's Best Boss". Include your employee's name and reason for the award to let them know your recognition isn't a generic obligation of your company culture but a personalized sentiment meant for them, and only them.
Not sure where to start? Here are some ideas to help you get started:
Desk accessories make for some of the best awards. Your employee can set them on their workspace and use it as a constant reminder that the hard work they put towards to company is recognized and appreciated.
Perpetual awards are public displays of recognition. They aren't for personal displays or areas in your employee's office. They are typically displayed in prominent areas of the office where everyone can see them. This provides another form of recognition that isn't from the top-down, allowing others to see their accomplishments and further instilling a company culture of recognition in the office.
If you want to give your employee an award they can proudly show off; you can get them a personalized award in either glass, acrylic, or crystal. Find something with a timeless look and eye-catching appeal to make your award special.
Awards4U — Employee recognition made easy
Shop from a vast selection of awards with fully customizable options. You can find something for almost any occasion and any degree of importance. Get something to make your employees laugh, give them something they can use, or award them with an eye-catching display of their achievement. Don't risk losing your employees to a lack of appreciation and help establish a company culture of recognition.