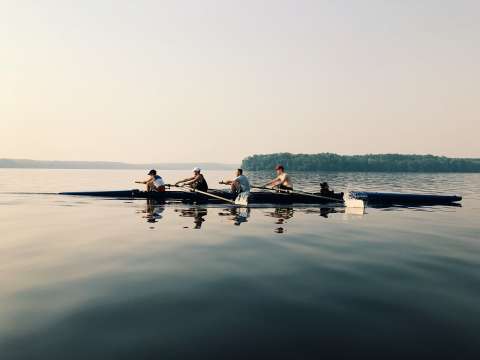 Florida State Rowing is a club program of student-athletes who train and compete throughout the Southeast region year-round. Its home is Lake Talquin, where they keep their fleet, equipment and get out on the water almost every day.
After championship season comes to a close each spring, the team's head coach nominates a select number of individuals to be recognized for their outstanding achievements as athletes and contributors to the program. Awards4U has worked with this organization for over 10 years to provide them with the quality recognition products that best fit their needs. Florida State Rowing's award-winning members have their names engraved onto a commemorative plaque that remains a part of the team's long-standing tradition.
There are high expectations for students in club athletics. In addition to attending practice multiple days a week before the sun rises, they are expected balance other commitments and maintain a high academic standard. Athletes who show long-term commitment to the program serve in an eight-member executive board that hires coaches, manages the team budget, plans events, makes travel arrangements and organizes all other administrative tasks that go behind a well-run program.
Needless to say, these students go above and beyond every day to not only exceed in competition, but invest in the future of the team.
We asked the team's 2018-2019 president to share what these awards mean to the rowers.
What categories are individuals nominated for?
Individuals are nominated for a couple different awards, including Male and Female Varsity Oarsman of the Year, Male and Female Novice Oarsman of the Year, and finally Coxswain of the Year.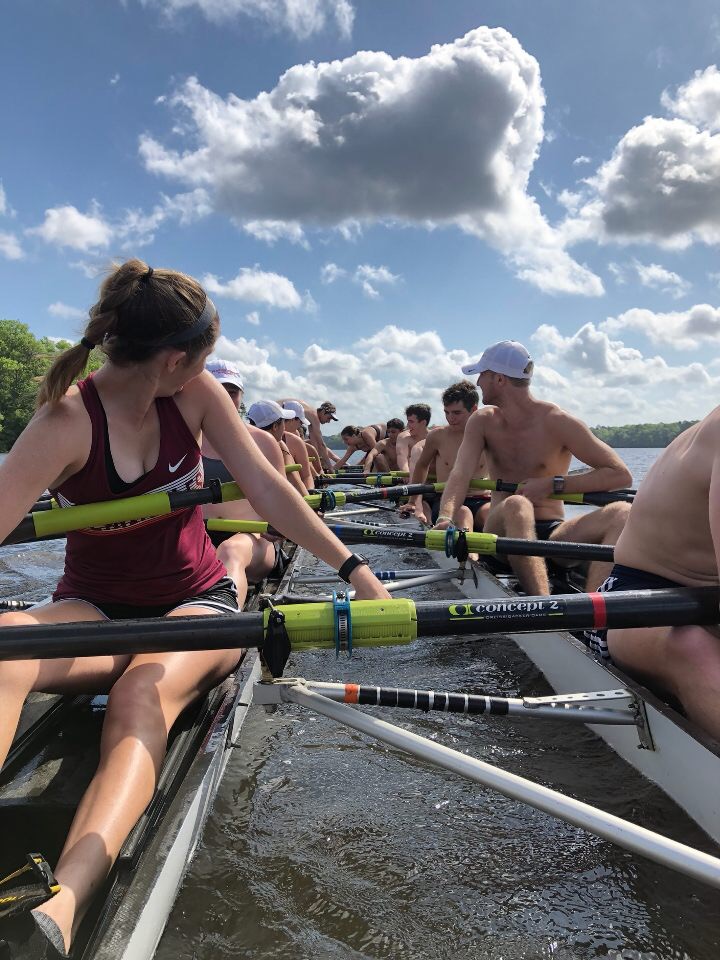 What does receiving one of these awards mean about the individual recognized?
The Varsity Oarsman of the Year award recognizes the overall rower and teammate, shows the leadership and work ethic it takes to excel as a collegiate rower and represents FSU Rowing in an honorable way. The Novice of the Year award represents an individual's potential, recognizes that this rower could very well be a future leader of FSU Rowing and shows an exceptional level of coach-ability. Finally, Coxswain of the Year represents the coxswain who was overall the strongest leader, on and off the water. These are team members who always put their boat before themselves and did their best to make their specific boat improve.
Why is recognizing these athletes important?
Recognizing these athletes is important for a few different reasons. First, it gives rowers something to strive for. To be a top-tier collegiate rower, it takes a lot of handwork, dedication and time. As a program, we strive to get faster and more competitive each year, and in order to do that we need athletes who are willing to go above and beyond. We ask so much of our rowers that it seems rude to not recognize our top performers and give all the other rowers something to aim for, someone to outperform. The Novice award is particularly important because it shows the winning athlete that their first year of hard work was worth it, and that they may have a shot at the Varsity award the following year. This is good for retention and for morale. It inspires them to come back the following year and sets a precedent for the rest of the team for the level of work that is expected and fosters a more competitive team mindset overall.
Awards4U supports many local businesses in the Tallahassee area and helps organizations like Florida State Rowing use recognition to motivate and inspire. View our full line of recognition products or call us at (850) 878-7187 today to speak to a representative.