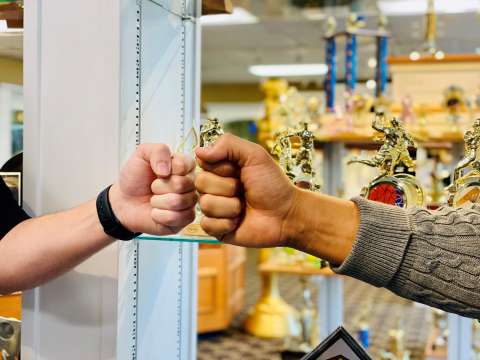 You've heard the old adage about catching more flies with honey than you can with vinegar, right? Well, I'm certainly not comparing employees with an insect, but you get the bigger picture. More often than not, it is easier to tell an employee what needs to be corrected and what they are not doing properly than to commend him or her for a job well done.
But as we've said before, a little recognition goes a long way. Today's technology gives us more opportunities than ever to provide that positive reinforcement they crave.
It is a wonderful idea to give an employee a shout out on your company Facebook. Employees love being in the spotlight and receiving public recognition for their hard work and efforts. As an employer, you could even offer a "hero of the month" on your company page. This will grow exponentially, when other employees, friends and family "like" and congratulate the hard work of the chosen employee.
Best of all this form of recognition is free and can help the company's public image and social media engagement.