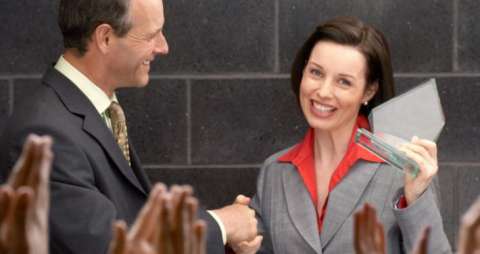 What relationship does recognition have to respect? We can all agree that we'd like to be respected — by our family, friends, and professional colleagues. Recognition can be an excellent demonstration of respect, and it can be a powerful motivator.
When you implement a rewards and recognition program in your business or organization, you can have a profound impact on the respect your employees feel. Here's how you can use recognition to show your employees you respect them:
— Employees respect you for sharing credit: Just like there's no "I" in team, there's no sole source of your business' accomplishments. Chances are, you couldn't run your business without your employees, so be sure to give credit where credit is due.
— Employees also respect the individuals recognized: Also known as the "halo effect," this is experienced when someone is brought before the group and a figurative light is shined on their contributions — whether it be sales, teamwork, production or something else. Praise before the group has a direct relationship to respect, and we encourage you to incorporate that in your employee recognition programs.