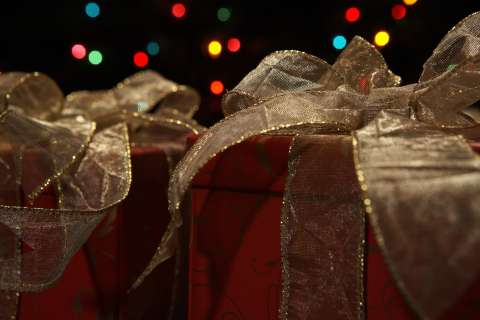 A candle is a good last-minute gift for Mom, right? Maybe Dad will like this grilling set — even though he hasn't grilled in years. What about gift cards? Everyone like gift cards, right? This holiday season, take some time to think about about the best gifts you can give your loved ones.
The key here is planning. It's easy to get overwhelmed, but really think about what each person wants, needs or what interests they have. Maybe someone's taken up a new hobby, like cycling. Think about bike-themed accessories they could use, like a new sturdy phone holder they can use on the trail. Choosing gifts that suit this person's interests show that you really know and care about them.
But if you're stumped, don't be afraid to ask someone else close to them for a little help. With enough planning, you should be able to select a thoughtful gift. And if store bought isn't your style, you can always get crafty and give loved ones handmade gifts. FYI, Pinterest is chock-full of great DIY gift ideas.
Don't worry if splurging on this year's coolest gadget or raiding the craft store isn't in the budget. Oftentimes, the best gifts aren't store bought. It's those little moments that can make lasting memories like watching cheesy Christmas specials, building gingerbread houses with your family, or driving around the neighborhood to look at lights. Around the holidays, moments like these can be the most precious gifts of all.