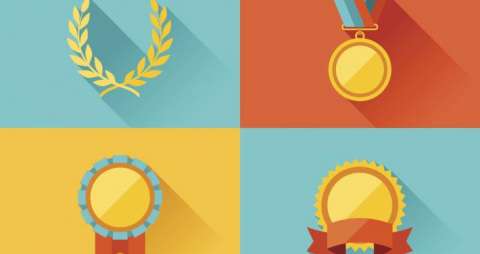 Looking into implementing an employee rewards program in your workplace? The best programs are backed up by ample planning.
Ever attended an event at which a plaque is presented with no name on it (with promises to be engraved later) — or a team sponsor is given a hastily purchased bunch of grocery store flowers? This can be embarrassing for the recipient and the organization, so don't let it happen to you.
Plan for the success of your sport, business or academic end of year celebrations by giving yourself plenty of time for choosing and ordering the proper recognition items.
— Double check name spellings, statistics, and other information too — a plaque with incorrect spelling is almost worse than a plaque that has yet to be engraved!
— Create an agenda for the event, so everyone knows the sequence of events and there are no awkward "Where's so and so? They're up next," moments.
Your team spent a lot of time practicing and working to reach their goals. Help them celebrate by planning ahead and creating cherished memories for a lifetime.