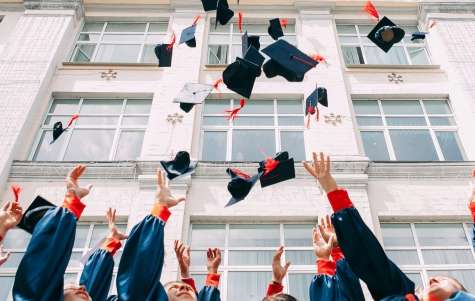 Graduation day is a major milestone whether you're in high school, college, or graduate school. It signifies a major achievement and it deserves the utmost recognition for all the hard work it took to get there. If you know of an upcoming graduate and want to make it a special day to remember, try some of these unique and fun ways to give them the recognition they deserve.
1. Gift your graduate a custom graduation plaque
This is a day your graduate will remember forever. You can memorialize this great achievement with a custom graduation plaque. With personalized information like your graduate's name and school, you can give them something made for them and this special day. By holding the plaque in their hands, a physical award representing the long hours and hard work to get here, the achievement becomes more real, meaningful, and can serve as a constant reminder that boosts your graduate's morale and motivates them to keep working hard.
2. Give your graduate a frame for their diploma
A diploma is an award in and of itself, but it doesn't come ready to display. That's why a high-quality leatherette frame makes for the perfect graduation gift. Your graduate can proudly display their diploma in their office at home or work, allowing it to serve as a constant reminder of their big achievement. Framing your diploma also helps to protect and preserve the document for many years, so your graduate can continue to display their achievement long into the future.
3. Prepare your graduate with classy desk accessories
For most graduates, the next step after graduation is a job search. Or maybe, your recent graduate has a job already lined up. In any case, a graduation desk accessory is a way of saying, "I know you'll have a desk to put this on." From the moment they graduate, they'll be able to visualize their future working in the office or at home. And when they finally have a desk to put it on, it'll continue to serve as a constant reminder of their great achievement.
4. Give your up and coming professional a custom portfolio
Almost every professional can use a quality portfolio. It helps keep things organized, offers a compact and lightweight method for carrying supplies, and it just looks nice. To make it even better, you can work closely with an artist to create the perfect look and make it something your graduate would be proud to carry to and from work. A quality leatherette portfolio makes the perfect gift for recent graduates because it commemorates their special achievement and serves a professional purpose.
Awards4U

— quality custom awards for any occasion
Are you looking for fun and unique awards for graduations, major achievements, and milestones? Look no further! Awards4U has a wide selection of fully customizable quality awards. All of our awards are assembled in the USA and come with a 100% satisfaction guarantee. Find something professional, fun, unique, and memorialize great achievements.