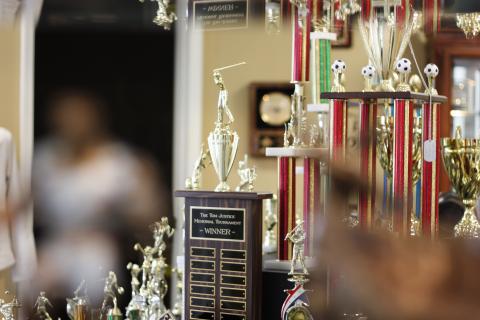 We Blog, Post and Tweet Recognition
"Recognition is what we do." We live by this. So we want our blog to be an online space that reflects our mission of establishing recognition as a daily priority. We believe it's important and we want you to feel that way, too. So along with our new launch, we would like to update you with what we have in store for the future.
Blog posts with content such as:

How to start and maintain recognition programs
Local, community news
Interviews with organization reps and recognition experts
Efforts at Awards4U
Details on new methods of recognition and new products
Information about any contests or promotions being held
Videos and podcasts

Direct updates from Sam and others at Awards4U
Personal stories of recognition
Behind-the-scenes footage
Twitter/Facebook

The most current recognition news
Links to great resources of how to improve your organization through recognition
Contests and giveaways
Answers to your questions
Check back with us here on our blog for new posts and with our Facebook (http://www.facebook.com/Awards4U) and Twitter (http://twitter.com/#!/Awards4U) for the latest updates in recognition. We'd also love to hear any suggestions on what you want to see from us, so feel free to contact us!