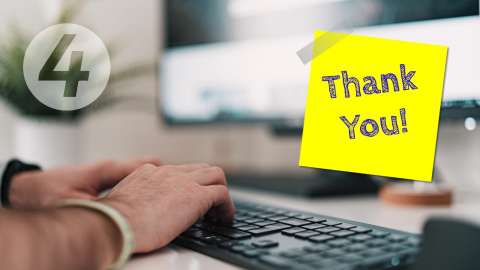 1. Allow them to make their own schedule
Allowing your staff to have the flexibility to work when it's convenient to them is a great way to show you trust them and the work they put out. If the tasks they need to accomplish are not time sensitive, it's an easy thing to offer that they will appreciate and consider a perk.

2. Show some recognition
Though not working side by side, employees still need the kudos and acknowledgement that they are doing a great job. Consider sending them a thank you email or ship them a fun office award to show how much you appreciate them.

3. Give them company Swag
Keep your brand in front of your team. Treat them to a nice jacket or personalized tumbler with your company logo on it ( be sure to add their name for a personal touch). Employees appreciate an item more, when it's personalized to them. It also creates a tendency to take a strong pride in their work.

4. Stay Connected
Even with Covid-19 you can safely get together with your team for some face-to-face time. Consider a monthly picnic in the park where everyone can stay social distanced outside, and still have quality personal engagement. It is very important to have in person conversations, even if it is not work related.

5. Encourage your team to recognize each other
Peer-to-peer recognition is a great way to build a strong team that relies on each other and keep moral high in a new and unusual work environment. At Awards4U during our monthly meetings, we have a program called "On The Spot" where staff members verbally recognize each other for going above and beyond in various ways. Here are some other ideas for peer-to-peer recognition.

In summary
It's still very important to maintain a company culture that supports and recognizes remote workers and keeps the bond intact between employee and employer. We believe that recognition is essential to all successful organizations.